We're the Best Place to Go for Ford Repairs or Service near Monroe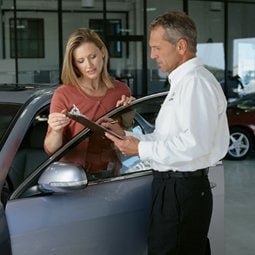 Any Ford Repair or Maintenance can be Taken Care of at

Hixson Automotive of Monroe
When your Ford is having any mishaps, our expert technicians should be the first people you contact. We provide our certified technicians with the latest equipment and training so that they can give your vehicle the most efficient work every time you need something. Hixson Automotive of Monroe has gladly provided the Monroe, Rayville, West Monroe, and Bastrop, LA areas with reliable service whenever they want their vehicle to run its best.
Oil changes, brake inspections, and tire rotations are the bare minimum of what you should be getting done routinely if you want your vehicle to last as long as possible. These preventative measures ensure your engine and essential components continue to work as they should, giving you the best performance that they can. Our team can go further than that, taking care of your vehicle if it has gotten into an accident, or if one of the main systems start to fail.
Our parts center provides us with genuine Ford parts because they have been proven to be as reliable as possible for your vehicle. Off-brand parts don't always work like they should, and are not specifically designed for your vehicle, unlike the genuine manufacturer parts are. Providing the best for your vehicle will mean that it can provide the best for you.
We want to keep your vehicle running as reliably as possible, which is why our service center is always at your disposal. Scheduling an appointment is made as convenient as it can be, and our dealership specials make the most demanded services more affordable than ever. Hixson Automotive of Monroe in Monroe, LA is here for you whenever you want your vehicle to be back at its best condition.